9 Stand-Out Milwaukee Beer Week Events 2017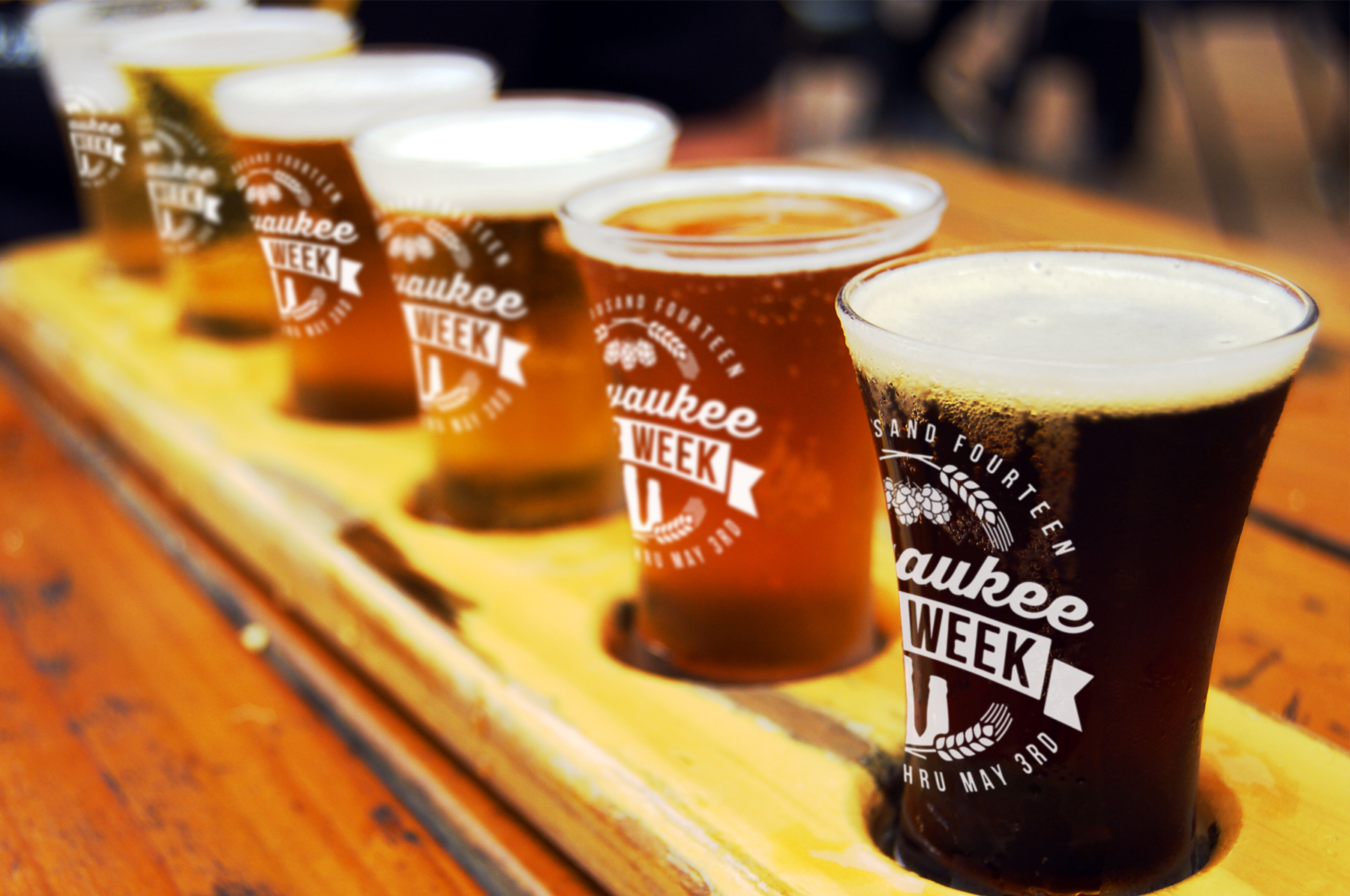 Brad Crayne knows a thing or two about beer. He proved it in the five-hour exam that earned him the title of certified cicerone.
Crayne, the craft brand manager for beer distributor Beechwood Sales & Service, has sampled most of the beers that will be featured during Milwaukee Beer Week, which opens Saturday and runs through April 29.
"It's celebrating Milwaukee and just using beer to do it," Crayne said. "From my perspective, it's not just about the beer, it's also about the places we're doing events at."
Beer beginners shouldn't feel excluded. Crayne points to the Central Waters tap takeover at Burnhearts, 2599 S. Logan Ave., on April 26, which will produce beers from the much-sought-after by beer lovers barrel-aged Ardea Insignia to its Honey Blonde Ale, a lighter brew.
Milwaukee Beer Week, which was launched by Beechwood, is now sharing the stage with beers that are self-distributed.
"It's the evolution of how these things happen," Crayne said. "At the end of the day, you can't stop people from doing events at the same time. We don't want to. A rising tide lifts all boats."
A rising glass couldn't hurt, either.
Here are my picks for the week. Milwaukee Beer Week opens Saturday  with a full day of choices:
8 a.m. Saturday: The line forms in the parking lot at Ray's Liquor and Wine, 8930 W. North Ave., Wauwatosa, for the opportunity to purchase a four-pack of 2017 KBS and a vertical four-pack of the style with one each from 2014, 2015, 2016 and 2017. The beers are available to the first 45 in line. In the Growler Gallery upstairs, they'll pour Dusty Bloodies — Bloody Marys with a side pint of 3 Floyds Zombie Dust. They also will tap three lighter Founders' beers until 5 p.m. when an official Founders Tap Takeover begins five darker Founders' brews.
11 a.m.Saturday: Two years ago, this was one of my favorite Milwaukee Beer Week events, which would be reason enough to share, but cicerone Crayne is also on board. "The Wreckoning 3D" (a title that is trying too hard) is a day of Surly beers and sausages from The Vanguard, 2659 S. Kinnickinnic Ave. The Surly beer list includes Whiskey Barrel Aged Pentagram and a firkin of Vanilla Bean Darkness on Red Oak.
6 p.m. Saturday: Draft & Vessel presents "Made in MKE: The Best of Barrel Age Beer Takeover." The Milwaukee Beer Week stop at 4417 N. Oakland Ave., Shorewood, goes beyond the distributor. They'll feature Milwaukee Brewing Sherry Barrel Aged Grande Madame, along with self-distributed Good City Bourbon Barrel Aged Density and Black Husky Birthday Beer (Three Scrutineers Triple aged in a cabernet barrel). The event begins at 6 p.m., according to the event page on Facebook.
Sunday: Crafts & Drafts brings a beer festival to American Serb Hall, 5101 W. Oklahoma Ave. Regular tickets get beer lovers samplings of brews from 300 breweries. VIP ticket holders get a chance to try beers like Goose Island's Cooper Project #1 Bourbon Barrel Scotch Ale or Divine Sanctuary, Chardonnay-Aged or Bourbon-Aged from The Fermentorium. Doors open at noon for VIP ticket-holders and VIP tickets cost $75 at the door. Doors open at 2 p.m. for general-admission ticket-holders. General-admission tickets are $60. Proceeds benefit the Wisconsin Ovarian Cancer Alliance.
April 25: The Brass Tap, 7808 W Layton Ave., Greenfield, has bottles of New GlarusR&D brews such as Golden Ale 2015, Champ du blanc and Pommier Sauvage. Enigma will be on tap. The event begins at 5 p.m.
April 25: Red Lion Pub, 1850 N. Water St., offers the first 20 people in the door a free pint of Guinness from 6:30 to 8 p.m.
April 27: Palm Tavern, 2989 S. Kinnickinnic Ave., raids its own basement to get barrels of New Holland,New Belgium and Central Waters gems for Barrel Aged Beer nightfrom 5 to 11 p.m.
April 29: Tess, 2499 N. Bartlett Ave., hosts Neighborhood Backyard BBQ with 16 taps of rare beers and a casual barbecue menu from 1:30 to 5:30 p.m. See the Facebook event page.
For a complete list of Beer Week events, go to milwaukeebeerweek.com/events.
If you're still thirsty, the Kohler Festival of Beer kicks off April 29 in Kohler.
You can reach Kathy at kathy.flanigan@jrn.com. Create your own tour of Wisconsin breweries with Beer Near, an interactive listing of the state's beer producers.
Categories:
Blog