PRESS RELEASE: Vander Mill Ciders Expand Distribution into Wisconsin with a Kickoff at Wisconsin Beer Week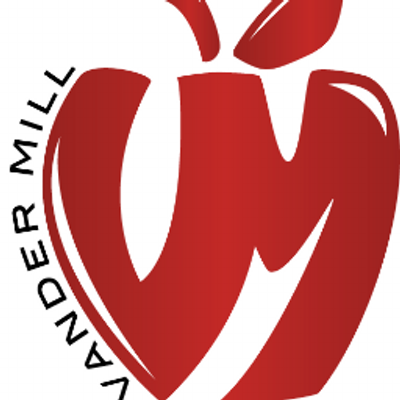 FOR IMMEDIATE RELEASE
Vander Mill Grand Rapids
505 Ball Avenue NE
Grand Rapids, MI
Vander Mill Spring Lake
14921 Cleveland Street
Spring Lake, MI 49456
Primary Contacts:
Agency of Record:  RCP Marketing
Amy Atkinson, President
231-759-3160
Vander Mill:
Paul Vander Heide, Owner
616-259-8828
Vander Mill Ciders Expand Distribution into Wisconsin with a Kickoff at Wisconsin Beer Week
April 11, 2016, Spring Lake, MI – Vander Mill Ciders is excited to announce a partnership with Beechwood Sales and Services to bring our hard ciders to the state of Wisconsin. From Milwaukee to Sheboygan and Madison to Greenbay. Wisconsin will now know that a hard cider is good to find.
With humble beginnings in 2006 as a traditional cider mill. Vander Mill began distributing their hard cider in 2008, expanding their facility in Spring Lake in 2013. Vander Mill is now distributing product in convenience and grocery stores, bars and restaurants throughout Michigan, Illinois, Indiana, Ohio and now Wisconsin. With the opening of their 40,000 square foot production facility and restaurant in Grand Rapids, Michigan, Vander Mill is experiencing their biggest expansion yet preparing to meet the demands of the existing market and seeking new opportunities. Vander Mill prides itself on building relationships with on and off premise retailers in each market. Growing the love for cider one can or glass at a time "We are very excited to be working with Vander Mill Cider here in Wisconsin.  It's an authentic craft cider of extremely high quality, produced here in the Midwest. The products reputation precedes its arrival, and I think it will be very well received and embraced by the Wisconsin consumer," says Dave Cartwright, Craft Sales Manager at Beechwood Sales and Services.
Vander Mill, widely known for it's four core flavors, Hard Apple, Blue Gold, Ginger Peach and Totally Roasted, has also added two limited release flavors, Apple Raspberry and Nunica Pine for distribution. Each of these six flavors are available in 4-packs in their signature 16oz tall can as well as draft kegs for restaurants and bars. Additionally Vander Mill releases many different ciders in draft only that may include unique single apple varietals as well as barrel aged and fermented.
"Wisconsin has been on our radar for sometime. The people here have created a vibrant craft beverage community. I enjoy visiting family in Wisconsin and cannot wait to work with Beechwood and distribute our cider here. After visiting Milwaukee, Madison and having a blast pouring cider at Great Taste, I knew that Wisconsin would love our cider. I can't wait to visit other communities within this state as well," says owner Paul Vander Heide."
The official Vander Mill launch is planned for the week April 18 and will coincide with Milwaukee Beer Week. http://www.milwaukeebeerweek.com. Wisconsin is now the 5th state Vander Mill distributes their hard cider varieties to. Vander Mill is found in convenience and grocery stores, bars, and restaurants throughout Michigan, Illinois, Indiana and Ohio and now Wisconsin.
For more information about Vander Mill, please visit www.vandermill.com. If you would like more information about this topic or would like to set up an interview or photo shoot with Vander Mill, please contact Amy Atkinson at 231-759-3160 or email at amy@rcpmarketing.com.
You need to login or register to bookmark/favorite this content.
Categories:
Blog